On the 24th March, Carlos Duarte was the invited Keynote Speaker for Seaweed Day, at Monaco Ocean Week. This took place at the Oceanographic Institute, Monaco. The talk constituted the role of seaweed farming - the expansion of its aquaculture will not only help meet sustainability targets, but also reap the benefits of blue carbon!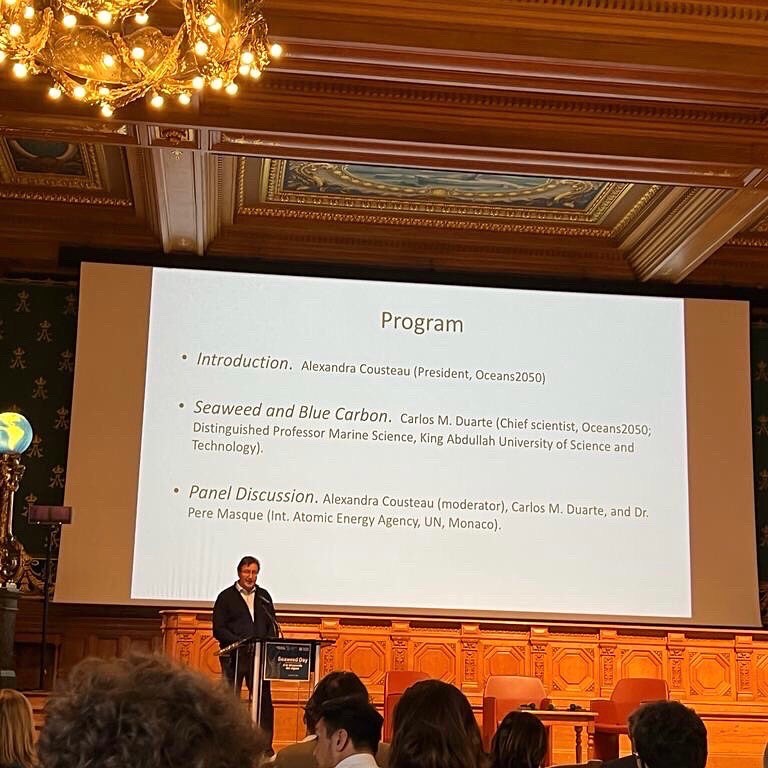 In addition, Prof. Carlos Duarte was also appointed to several new committees in the last few weeks:
· Scientific Task Force of the UN Decade on Ecosystem Restoration, https://www.decadeonrestoration.org (2022)
· Board of Directors of the Commision for the Conservation of Turtles and Corals, Kingdom of Saudi Arabia (2022).
· Shushah Coral Garden Oversight Committee (2022)
· Chair, Shushah Garden R&D Group (2022)
· GHG credit & offfsetting scheme committee, Ministry of Energy, Kingdom of Saudi Arabia (2022)